Centerprise Intl Holdings Limited
Centerprise International have been providing industry-leading IT solutions to the public and private sectors for over 35 years. In that time, we've built a group of companies to expand our capabilities and offerings for our customers - now known as the Centerprise Group.

As the Centerprise Group, we are able to offer a cohesive service to our customers across: IT hardware, software, infrastructure solutions, consultancy, business continuity and disaster recovery, distribution and reselling of IT products, gaming computer manufacture, managed services, end-of-life IT recycling, the provision of IT asset management services, and more.

Find out more about the Centerprise Group companies below.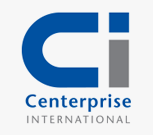 Centerprise International Limited
---
https://www.centerprise.co.uk
info@centerprise.co.uk
01256 378000
Centerprise International is the main trading company of the Group. It was established in 1983 and has a strong reputation as one of the UK's most respected IT providers. Centerprise has a strong presence within the UK public sector and has an ever-growing footprint within the private sector. Centerprise has been a trusted supplier to the MOD for more than 30 years and is also a significant supplier of IT products.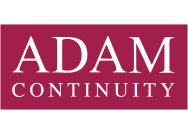 ADAM Continuity
---
https://www.adam.co.uk
advice@adam.co.uk
01256 378001
ADAM Continuity is the Group's brand for the delivery of best in class Business Continuity and Disaster Recovery services. Through our ADAM services, we help manage and control an organisation's business risks by providing expert advice and solutions in Cloud and IT recovery services. The services provide peace of mind to our customers allowing them to focus on delivering their core business objectives.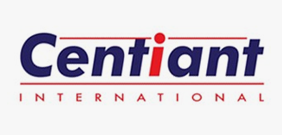 Centiant Intl Limited
---
https://www.centiant.co.uk
info@centerprise.com
01908 283514
Centiant Intl is a collaboration between leading IT giants Centerprise International and Cannon Technologies. Formed in 2013, Centiant uses innovation together with the combined capabilities of the joint venture to improve the capability of delivered systems while saving cost.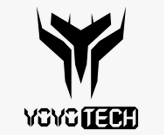 YoYoTech
---
https://www.yoyotech.co.uk
sales@yoyotech.co.uk
01256 378098
YOYOTech is one of the world's leading manufacturers of custom built PCs and overclocking. Established in 2002, YOYOTech became part of the Centerprise Group in 2013. YOYOTech have held the world performance record on several occasions and take great pride in the creation of every new system.

Ci Distribution
---
https://www.cidistribution.com
sales@cidistribution.com
01256 378014
Ci Distribution are an IT Distribution company based in Basingstoke with satellite offices in Telford. Ci Distribution is part of the Centerprise International Group of companies. A team of industry experienced individuals working together to rapidly grow a thriving and exciting portfolio of products.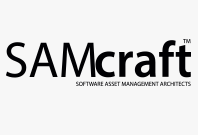 SAMcraft
---
https://www.samcraft.co.uk
info@samcraft.co.uk
0333 012 4839
Asset Management is the implementation of IT practises that synchronises people, processes and technology ensuring the overall control and optimisation of all software within an organisation. Managing your software assets is an important factor that supports strategic business development.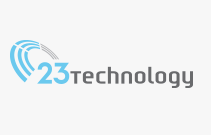 23 Technology
---
https://www.23technology.co.uk
info@23technolgy.com
0203 195 2993
23 Technology bridge the gap between where you are today and where you can be with virtual and cloud services, by planning and executing the migration process from in-house to virtual cloud platforms. Our industry-leading knowledge of virtualisation, hosted desktops & application delivery means we can fully assess the risks and issues involved and define the right strategy for you.