Frameworks
Centerprise has a presence on most public sector Framework Agreements.  Our proven track record as a long-standing public sector framework supplier, provides our customers with the peace of mind that we possess the financial standing, capability and processes to help them succeed with achieving their business needs.  You can engage with Centerprise on the following frameworks.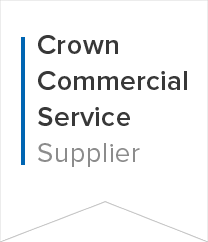 Current Popular Frameworks:
Pan Government Frameworks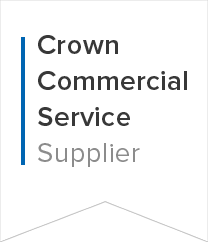 Crown Commercial Services (CCS) Framework RM3733 - Technology Products 2 (TP2)
The framework offers customers a flexible and compliant route to market for all commodity technology product needs. This applies when the requirement is for a single cable or entire corporate infrastructure. Centerprise are the only supplier to be approved on all the lots:
Hardware
Software
Combined Hardware and Software
Information Assured Products
Volume Hardware Requirements (Direct from Original Equipment Manufacturers (OEM))
Catalogue
Crown Commercial Services (CCS) Framework RM1557ix - G-Cloud 10
The G-Cloud 10 Framework Agreement allows buyers to select and purchase cloud computing services. This covers infrastructure, platform, software and specialist cloud services. Centerprise currently are approved on 2 of the 3 lots:
2 - Cloud Software
Centerprise File and Share Cloud powered by Acronis
Managed Video Conferencing as a Service (VCaaS) - Centerprise
Secure ThinClient as a Service (TCaaS)
Unified Communications as a Service (UCaaS)
3 - Cloud Support
Hybrid Cloud Replication Service
Service Desk as a Service (SDaaS)
Office 365 (O365) Cloud to Cloud Backup
Fully Managed Data Backup and Recovery Service
Data Replication and Recovery Service
Crown Commercial Services (CCS) Framework RM3804 - Technology Services 2
This agreement has been developed in collaboration with the Government Digital Service (GDS). The primary purpose of the framework is to provide technology services to Central Government, Local Authorities and NHS Trusts. Centerprise are currently approved on all lots under this framework:
Technology Strategy and Service Design
Transition and Transformation
Operational Services
a - End User Services
b - Operational Management
c - Technical Management
d - Application and Data Management
4 - Programmes and Large Projects
a - Government Official Security Classification
b - Government Secret and Top Secret Classifications
Welsh Framework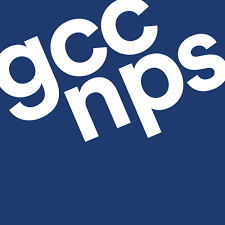 National Procurement Service (NPS) IT Products and Services Framework
The framework was directly set up by the NPS to provide value for money in the procurement of a range of IT products, from common of the shelf (COTS) software to audio visual solutions. Ci were awarded the most lots out of the total number of companies who tendered. Centerprise currently are approved on the following lots:
1 - Desktop Software
4 - End User Hardware
7 - Network Equipment
9 - AV Equipment
10 - Education End User Devices
11 – Peripherals



Education Sector Frameworks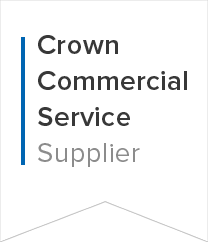 Crown Commercial Service (CCS) Framework RM1050 - ICT Services for Education
This agreement provides customers with the capability to obtain ICT goods and services tailored for the specific needs of a diverse range of educational establishments. The scope covers the full range of ICT goods, services and solutions operated by educational institutions including design, specification, supply, integration, implementation and testing, training, and support and maintenance (either all together as a packaged solution or in any combination required by customers). The framework is comprised of a single lot of suppliers providing a range of ICT products and service supply:
Crescent Purchasing Consortium (CPC) ICT Solutions and Supply of Network Infrastructure
Spanning across wide range of networking equipment and services including Servers, Storage and Backup. The framework also includes the installation, maintenance and support of these aspects. Centerprise are currently awarded on the following lots:
1 - Servers and Associated Equipment
2 - Enterprise Storage
3 - Back Up and Archiving
4 - Networking Equipment and Services
Crescent Purchasing Consortium (CPC) Desktop, Hardware and Peripherals
This Framework covers a range of Desktops PC Solutions (including monitors, keyboards, mice etc.), Thin Clients (inclusive of installation services), Maintenance Services, Training & Support and Asset Disposal. Centerprise currently are approved on the following lots:
2 - Portable Devices
2 - ICT Disposal and Recycling
North East Universities Purchasing Consortium (NEUPC) Networking - Supply and Services ITS2001NE
Framework spanning across all aspects of Networking supply and services into the University sector. Centerprise are currently awarded on the one lot relating to Networking Consultancy for Universities:
4 - Networking Consultancy Only
Servers, Storage and Solutions National Agreement (SSSNA) Framework for Universities
The purpose of this framework agreement is to deliver an efficient and compliant route to market for the provision of servers, storage and networking equipment and services. Being an active supplier to universities and participating public bodies, Centerprise are currently awarded on the following lots:
Crown Commercial Service (CCS) Framework RM1050 - ICT Services for Education
1 Servers
3a Solutions Excluding HPC
3b - Solutions for HPC or DIC
British Education Suppliers Association (BESA)

BESA members benefit from industry insights and exclusive research reports, while enjoying access to top-quality seminars and networking events. You can save money on marketing at major exhibitions and on a range of other opportunities. Members can also make use of the trusted BESA logo to reassure schools you are a trusted provider.
Healthcare Sector Frameworks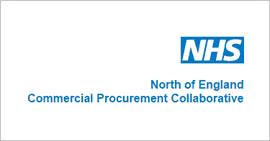 North of England Commercial Procurement Collaborative / NHS Shared Business Services (NOECPC/NHSSBS) - Link: Solutions IT
As a single lot, the framework covers Servers (and related products and services), Storage, Networking and Third party software, including bespoke software:
North of England Commercial Procurement Collaborative / NHS Shared Business Services (NOECPC/NHSSBS) - Link: 2 IT Hardware & Services Framework
This framework provides a compliant route to access IT hardware products including laptops, tablets, printers as well as deployment services and warranty services for the healthcare sector. Centerprise currently are approved on the following lots:
1 - Networking Consultancy Only
2 - Laptops
3 - Tablets
4 - Printers/Scanners
7 - Healthcare IT
8 - Deployment Services