CENTERPRISE INTERNATIONAL BRINGS JACOB INDEPENDENT JEWELLERS UP-TO-DATE WITH THE LATEST IT INFRASTRUCTURE AND MANAGED SERVICES SUPPORT

Background
Jacobs Independent Jewellers (Jacobs) is one of Reading's most established and trusted family-run businesses. Established in 1948, they are a luxury, independent jewellers and watch shop, specialising in diamond, precious and coloured gemstone jewellery, prestigious watch brands. In 2017, Jacobs won a 'Pride of Reading' award for their services to the community.
Challenges
Jacobs' servers, desktops and laptops were nearing end of life and they had started to experience a number of issues with their IT systems. In addition, aging server hardware and software versions meant that security risks and likelihood of downtime or impact on availability of the IT systems was increasing.
Jacobs is an existing client of Centerprise International (CI) as they provide managed services, supporting Jacobs' end user devices and their server environment. The current term for the managed services contract was nearing its end and, in July 2017, as well as proposing to continue the managed services contract, CI put forward an additional proposal to upgrade their hardware and software.
Approach and Recommendations
Following discussions, CI undertook a detailed assessment of Jacobs' current IT infrastructure. They proposed technical refresh recommendations to upgrade essential services, ensuring continued support for Jacobs' business and enabling future growth.
CI's recommendations, given the legacy technology, focused on short-term actions that Jacobs were advised to implement as soon as possible, followed by a number of medium to long-term activities to de-risk the IT service, and support growth and continued service availability. Jacobs accepted CI's proposed suggestions in October 2017.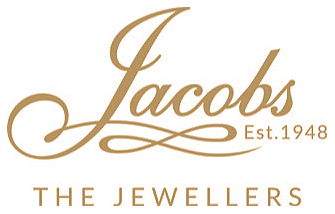 A strategic solution
The highest priority actions were to upgrade the server infrastructure and SAN storage. CI also recommended upgrading VMware to the latest version of VMware ESX, which has multiple benefits, such as minimising hardware resources needed to run hypervisor, for cost savings and more efficient utilisation.
CI also upgraded the monitoring tools/agents deployed on all servers, improving and standardising automated alerting and incident logging, in case of service-affecting events or degradation of service. The monitoring tools proactively alert Ci to any issues on the server which can usually be resolved before Jacobs even know about it.
Any legacy versions of software which could potentially compromise the performance or ability to protect against malware risks, were updated. As a less urgent yet necessary change, CI recommended a refresh and upgrade of desktops and laptops. Jacobs chose CI-branded 'Renatus' desktops, built for high performance and reliability, as well as Toshiba laptops.
To avoid any business impact, the upgrade project was carried out in January 2018, after the Christmas retail traffic had peaked. Jacobs bought the equipment upfront and CI pre-configured all the hardware before taking it to the Reading site. The flexible service provided by CI avoided undue impact on the customer. The migration took place over four days, with only a couple of hours' downtime, to minimise disruption to Jacobs' business.
Positive results
CI provides an ongoing managed support service for Jacobs, Monday to Friday, as they have limited IT skills in-house. Their network is fully resilient, with data being taken offsite for automatic backup at a secure cloud location. Changes are managed simply and easily as CI have remote access to the network infrastructure. Jacobs now have:
Up-to-date hardware and software, giving better stability and more assurance of availability
Peace of mind, with reduced vulnerability and increased resilience
Better performance, for an improved user experience and increased staff productivity
visit: www.jacobstheJewellers.com
Find out how we could help you