CASE STUDY: HM TREASURY TURN TO CENTERPRISE AS AN ESSENTIAL IT SERVICE PROVIDER

Overview
HM Treasury (HMT) is the government's economic and finance ministry, responsible for maintaining control over public spending, setting the direction of the UK's economic policy, and working to achieve strong and sustainable economic growth. HMT is headquartered in London, with other offices in Norwich and Edinburgh.
HMT had a requirement to replace their existing IT service provider, Fujitsu. They didn't want to be totally dependent on a single, incumbent supplier for their essential IT services, so they decided to bring in a number of new suppliers. The ministry wished to achieve this by adopting a 'tower' model approach, allowing different aspects of the core services to be assigned to multiple suppliers. This model is now being replicated across other government departments as it has the following benefits:
No dependency on a single IT supplier offers increased flexibility, which is critical in a fluid environment such as HMT
The Government can uphold its committed policy to allow UK-based SMEs the opportunity to bid on Government contracts
The various companies in the tower model report to one SIAM (Service Integration and Management), who would act as a single point of contact for any issues or queries
HMT put out a tender for multiple suppliers to manage their IT services, based on the tower model approach. They split their IT services into five distinct 'towers':

Tower 1: Treasury Core IT services
Tower 2: Treasury Line-of-Business (LoB) services
Tower 3: Treasury IP phone system
Tower 4: Treasury Printer services
Tower 5: Treasury Media and Wireless services

Centerprise (CI) was initially awarded the contract to manage HMT's print services. Having built up a good relationship with HMT, based on trust and quality of service, the Treasury subsequently asked them to bid on the Tower 4 contract. CI were delighted to also win the contract for media and wireless services.

The contract was initially for three years, with the option to extend annually. CI currently has four staff on site, as well as a dedicated printer engineer, provided by their chosen partner, OKI.
Media and Wireless challenges
There was no clear, structured policy for managing HMT's meeting room IT infrastructure. The brief was to maintain IT connectivity and TVs, and to ensure that it was all in working order at the start of each day. There were 59 meeting rooms which had to be checked daily, as well as a detailed monthly inspection. The daily checks could take up to three hours, and involved walking almost four miles around HMT's corridors.

CI inherited six extremely dated, legacy Telepresence units which cost thousands of pounds and were notoriously difficult to support. These VC units were seldom used, and HMT personnel had very little faith in their operation. Support calls had to be booked well in advance to have any chance of a video-conferencing call even working!

HMT originally had 38 Wi-Fi access points and CI were tasked with installing 205 new access points, covering both the HT and Cabinet Office networks. This solution was designed and implemented by Centiant, with assistance from CI engineers. Although this is categorised as an "Unclassified" service, users expected connectivity at all times. The new service had to seamlessly start when the old one stopped, in order to broadcast new SSIDs. CI were also required to install and manage the 100MB Ethernet circuit.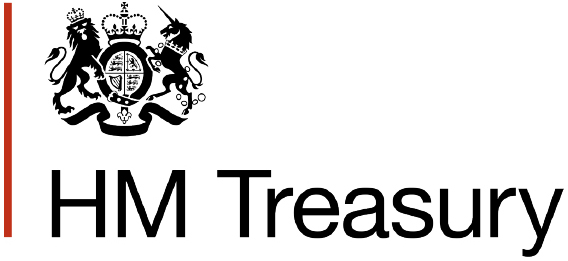 CI's Media and Wireless solution
Loan equipment: HMT personnel sometimes need to loan 'unclassified' hardware, such as phones or laptops. For instance, at the G20 Presidency in China, HMT personnel weren't allowed to take their 'restricted' phones and laptops into the country. Centerprise provided a loan pool of hardware to HMT personnel to meet their needs. Once the hardware is returned, Centerprise erase all the data and replenish the build, ready for the next loan.
TV services: HMT has an IP-based TV service which is carried via Exterity set top boxes; CI is responsible for managing the hardware for this service.
Meeting rooms: There are 62 meeting rooms in HMT, which can be booked out by all personnel on site. CI manages all of the TV and video-conferencing equipment, and they must inspect every room on a daily basis to ensure that all the telephones, LAN cabling, TVs and video-conferencing equipment are in full working order.
Video-conferencing: The upgraded video-conferencing equipment is proving to be extremely popular within HMT. There has been a lot of positive feedback from HMT staff using this service, with increased efficiencies and easier communication. HMT even ordered 16 more VC units to be installed in the meeting rooms, they were so pleased with the uptake.
Wi-Fi: CI has now installed Aerohive access points, as well as an unclassified LAN, and appropriate firewalls. There were initially 36 Wi-Fi access points in HMT but now, Centerprise has installed 204 access points. Staff are able to travel throughout the entire building with Wi-Fi signal at peak strength.
Printer challenges
HMT dramatically reduced their volume of printers, from approximately 150 to 60. The bigger devices were to be concentrated in shared areas, with very few printers based in private offices. HMT personnel had to adjust to utilising remote, central printers rather than having ones located at their desks.
The delivery timeline was aggressive, as the old printers were no longer in use on the Fujitsu network. CI's solution had to be delivered with minimal disruption to the service as printing is an integral part of HMT's daily operations.
CI's Printer solution
CI manage 80 print devices within HMT, as well as approximately 25 print devices outside of HMT. This is a new direction for Centerprise, and one which has been extremely rewarding, as it gives Centerprise a valuable foothold in the managed print sector. Centerprise receives good support from their print partner, OKI.
Find out how we could help you