CENTERPRISE INTERNATIONAL DESIGNED AND BUILT OVER 5,000 MARITIME DESKTOPS FOR THE ROYAL NAVY, FULLY CUSTOMISED TO RESTRICTED AND SECRET STANDARD

The challenge
The Royal Navy, part of the UK Ministry of Defence, required a technical refresh of Restricted and Secret standard desktops for their Defence Information Infrastructure – Future (DII-F) Maritime programme. They needed 5,200 custom-designed and built UADs to be delivered to nearly every ship and sub, whilst working to strict technical constraints.

Centerprise International (CI) was invited to bid for the tender, due to a thirty-year history of providing bespoke technical solutions in the Defence sector. CI had previously supplied custom-built PCs to the MOD through the Atlas Consortium, so had developed a relationship capable of truly understanding the customer's unique requirements. CI was awarded 100% of the contract, replacing a long-standing incumbent supplier.
A complex, technical solution
The technical constraints surrounding the project meant that it was never an option to use an industry-standard chassis design, as it would not be fit for purpose. Consequently, many other aspects had to be considered, such as EMC and LVD testing, because the units were to be housed in a constrained, often potentially harsh environment.

CI designed and built the Renatus M61 that adhered to the very specific volume requirement of 6,188 cubic centimetres. Specific attention had to be given to the dimensions of the chassis due to very tight restrictions on the overall volume. The final design of the aluminium chassis was complex and challenging, as CI had to ensure welding seams were compact enough to encompass the motherboard. They successfully designed a bespoke chassis to fit within the constraints of the enclosure and they could be mounted in a left or right orientation, providing access to the cables from either side.

Airflow was also a big consideration. In order to comply with the stringent requirements, the chassis design was 49% smaller in volume than a standard design small form factor chassis. This created a considerable challenge for the design team, who had to contain the components with significantly less space, whilst also ensuring sufficient cooling and performance capabilities. Standard fans were too noisy and didn't provide sufficient cooling, so CI implemented centrifugal fans, fulfilling the stringent requirements.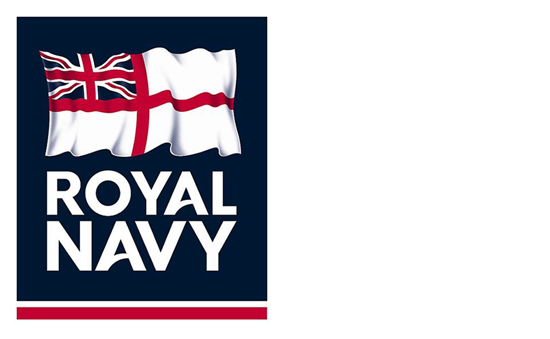 Only specially designed components were selected for these units, including:
Corrosion-free aluminium chassis – fully-welded seams provided strength and robustness.
Custom-designed, removable hard drive caddy - these met the space constraints of the chassis and were colour-coded to depict the Government Security Classification (GSC) appropriate to the system.
Solid state drive (SSD) - a higher performance could be achieved against a standard mechanical drive, withstanding greater temperature and humidity variances.
MOD approved motherboard – able to operate 24/7, as well as having memory slots orientated in such a way that airflow would not be obstructed. The processor heat sink was fixed to the chassis via the motherboard to prevent displacement from the processor.
Intel lower power processor - providing much needed heat and power benefits.
Centrifugal fans – these, as opposed to an axial variant, ensured that cooling capability was maximised, by increasing the speed of the air stream using kinetic energy.
"To displace the incumbent supplier was a fantastic achievement for the Centerprise team. The Renatus M61 has been built based on our first class design and production standards."

– Rafi Razzak - Chairman, Centerprise International
Rigorous testing
Whilst the unit was bespoke in design, industry standard components were also used to mitigate any risk associated with long term supply. The Renatus M61 is certified to mechanical shock-testing to DefStans 59-411, ensuring that it remains a complete, functional unit after any shock.

DefStans 59-411 testing is onerous and complex, however the shock test was a true reflection of the robustness of the build. If a vessel was to take a direct hit, or a near miss, they had to be sure that the on-board equipment isn't going to shatter, acting as a dangerous collection of shrapnel. The system was put on a plate and subjected to an impact of 75G, passing successfully. The chassis warped, but it still powered up. The picture below illustrates what actually occurs during testing, when a 'hammer' hits the plate from underneath to cause the shock: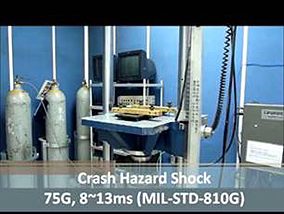 Results
The Renatus M61 represents a high performance machine that is small and robust. CI's design and build specifications met the challenges of physical space, longevity of supply, software image stability and addressing the environmental hurdles posed by maritime use.

Through their extensive review process, CI were able to design a UAD with two variants that addressed the very specific criteria for the DII-F Maritime Programme.
Future plans
There is still a lengthy build and roll-out required for this project, as the installation of the Renatus M1 can only be completed when vessels are docked.

Centerprise is continuing to research and develop innovative practices to ensure the custom-built Renatus range of PCs offer the best possible level of performance. Future project developments considering this device for their deployed environments include TEMPEST certified systems.
Find out how we could help you