Secure your Remote Desktop with CHERRY
According to Monster.co.uk, 40% of UK workers are taking the opportunity to work remotely at least once a week, and that 1 in 10 are working from home full-time. Many people now state that they'd turn a job down if working from home isn't offered, yet almost half of employees state that their workplace doesn't have an official policy.
Working from home has to be good for the environment, immediately reducing the pollution caused by vehicle emissions on that daily commute. With everyone conscious of their own carbon footprint, why do workplaces not offer this to more of their workforce?
One question mark is simply over the security of the company's sensitive data. When we turn up in the office, we're generally greeted with a friendly password system to log us on, which may be sufficient. It's a closed system barring internet access, which is controlled by the IT department anyway. Racks of servers look after the corporate data behind firewalls and anti-virus software. Great. As soon as we send an employee off into the wide world, we believe it's the same – we have a password to access the system, we have VPN tunnels to help keep data secure, and to all intent and purpose, we're on the same network in the same way.
However, passwords can be hacked. Access to the PC itself, for instance, can be compromised. If passwords for the network are stored on the user's home laptop or desktop, the entire company system can also be compromised. It's like a large, open the door to the corporate world. So what's the solution?
Security has to be increased, so applying a two or even three-factor authentication process can help resolve some security concerns.
CHERRY can help. Using industry-standard PC/SC smartcard readers, a two-factor authentication system can be implemented. Now, to log on to a system, the user needs not just a password, but also a smartcard as further proof.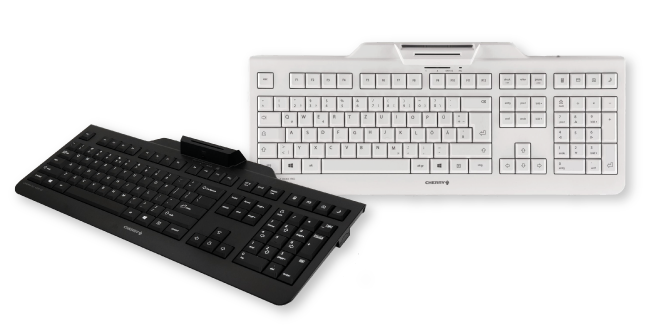 With the KC 1000 SC, this replaces the standard keyboard with one which has an in-built contact smartcard reader. Its sister product, the SECURE BOARD 1.0, combines both contact and contactless readers.
For those not wishing to change their keyboard, the ST-1144 offers a simple, stand-alone solution to plug and play via USB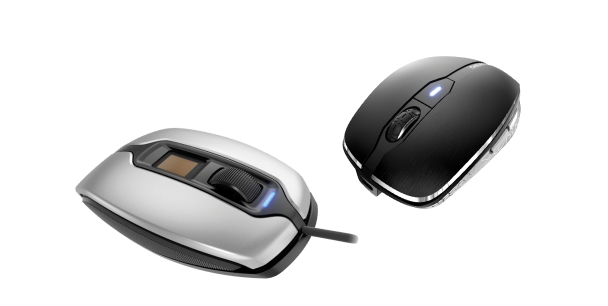 The addition of a biometric reader within the CHERRY MC 4900 mouse adds a further layer of security. Now users log-in seamlessly using Windows Hello and their own fingerprint. This can also be used in conjunction with smartcard readers to give a three layer authentication option.
For security at your desktop and to protect your critical data, CHERRY has the solution.