Look around any office, what do you see? Technology and lots of it! Most employees collaborate with multiple technology devices, from Desktops and Laptops, to tablets and mobiles.
With this ever-growing line up of technology comes its challenges for IT departments. The need to manage such a diverse workforce, which in many cases consists of old and slow hardware, reducing end user productivity and increasing issues for service desks. Not to mention managing the endpoint software licences, or provisioning new devices for new starters.
Preparing devices for new starters can also be a headache. Firstly, it is likely you will need to purchase new devices, unless of course you have a bank of "recycled" and as new devices from leavers that have been data wiped and provisioned for your new starter. If that is not a possibility, newly purchased devices will most likely need to be Asset tagged, imaged and secured with Endpoint security, again which puts further strain on IT departments.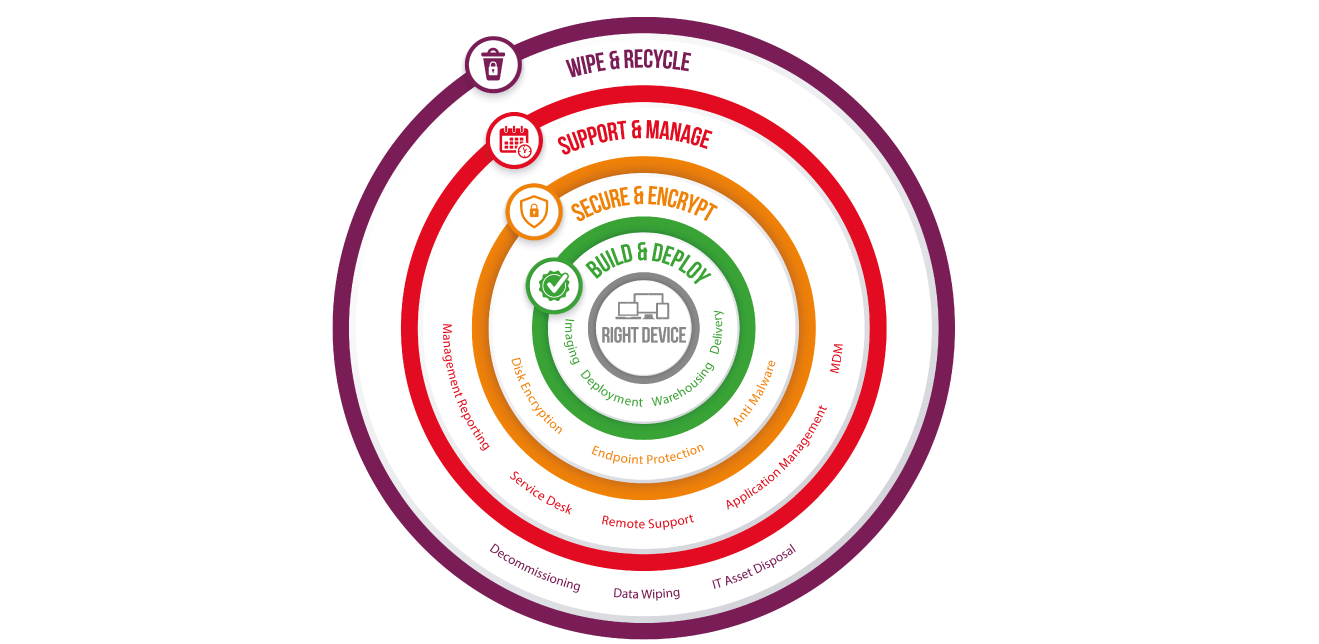 Moving from a CAPEX model to OPEX model is becoming more popular, throughout many industries
The way in which we buy anything these days is changing, whether that be a new car via a finance, or furniture on a 0% interest monthly repayment scheme. Technology and services are just the same, and the as-a-service business model is set to grow by a CAGR of 54.9% between 2020 and 2024.
For businesses, the OPEX model offers flexibility and scalability. It can assist with budget planning, and support cash flow – It means that as your organisation grows, your IT can still scale and grow at the same rate
Full device lifecycle - What is the solution?
Centerprise's Device-as-a-service starts by assessing the requirements of your organisation to ensure we customise our service to reach your business needs. We offer a choice of mutli-vendor devices, and we build our solution on top of the tools you're already using, so there's no need to buy or integrate a new system.
To conclude, offloading the management of your hardware estate can help your organisation to meet budget requirements, digital transformation goals and through upgraded technology, empower your staff to do more, productively.
Kirsten Stratton
Business Development Manager
To discuss your challenges and requirements, get in touch today with a member of the Centerprise team: 01256 378000