Centerprise International (CI) is proud to partner with AMD, helping them achieve their goal of owning the future of the semiconductor industry through ground-breaking innovations. Founded in 1969 as a small dozen-employed Silicon Valley start-up, AMD has grown into a market-leading global company of 10,000 people. Today, they boast a vast high-performance computing and visualization product portfolio and are making a big impression in the gaming sector.
RYZEN 7 SERIES
The Ryzen 7 series contains cutting-edge devices with high-level features that comfortably make it some of the best and most diverse performance CPUs in the market, perfect for multitasking. Cloud computing, enterprise productivity, immersive visual experiences, gaming, and streaming all require efficient, powerful performance. Thus, AMD engineers designed the new "Zen 2" core to meet those demands with features such as larger caches and powerful multi-threading capabilities.
Every AMD Ryzen processor is multiplier-unlocked, with the AMD Ryzen Master utility provided, allowing you to personalise your performance as soon as possible. The Ryzen Master includes a Dynamic Local Mode, a new feature crafted intentionally for AMD Ryzen™ Threadripper™ WX Series processors to automatically improve performance in select applications.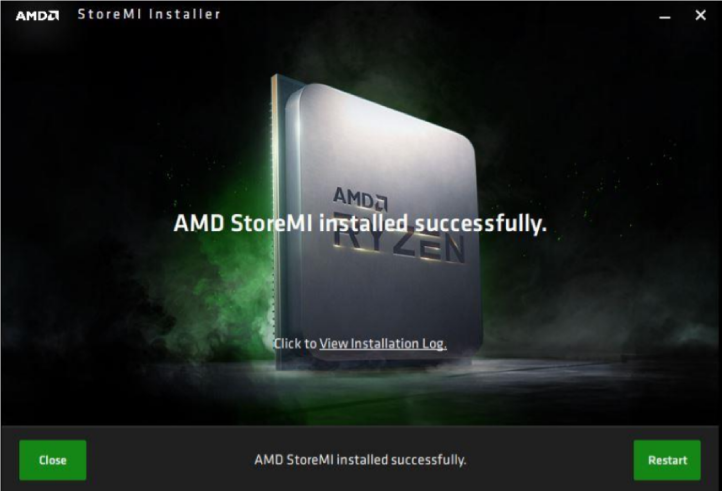 AMD StoreMI
AMD StoreMI technology is the perfect equipment for PC enthusiasts. It's designed to automatically copy and pair your most-used files with an SSD cache for peak performance, while leaving the original copy intact, to ensure a convenient, fast, and simple experience:
Spend Less Time Waiting
AMD StoreMI technology can get files running at SSD-like speeds. Simply add an SSD to your system and let StoreMI do the rest.
Accelerate Your Operating System
Feeling the pain of slow startup times or an unresponsive PC? Just add an SSD, and StoreMI can automatically help your PC feel smooth and snappy.
Cost-Effective, Non-Proprietary Hardware
AMD StoreMI uses widespread and affordable technologies, like SSDs and NVMe, to accelerate the high-capacity storage you already have.
Plug & Play for Easy Setup Today
No need to reinstall Windows® to enjoy the benefits of AMD StoreMI technology. Just add faster storage devices to your system, and StoreMI will do the rest.
Easily Manage Large Libraries
PC enthusiasts often have many large hard drives for their library of files. AMD StoreMI technology makes it easy by managing those drives as a single large pool.
The combination of CI's solutions expertise and renowned customer interaction with AMD's devices is guaranteed to yield success. This partnership allows us to further fulfil our mission and reputation to deliver the perfect solution you require, unique and tailor-made for your needs.
Connect with our specialised AMD account managers today. Our highly trained experts are always available to help you reach the next level in computing.