Local Area Networks (LAN) have a critical role in the performance of your digital infrastructure, however, the management of your own LAN ports is not cheap and can prove time-consuming. For even the most prepared IT department, this is a huge challenge requiring a lot of critical resources. The tools can be complex and expensive, and any unforeseen service disruptions can cause irreparable damage to your business. For most companies, their IT team has enough to deal with, without this added burden.
So, what exactly is managed LAN? Managed LAN is an industrialised service that provides full management of the LAN and WLAN infrastructure.

With Managed LAN, you define the support you really need. You can completely out-task all of your LAN/WLAN infrastructure management or only a few branch offices where local IT staff is not available. Most vendors provide help-desk support 24/7 or only during your local business hours with onsite repair as well as monitoring and reporting capabilities available at no extra charge.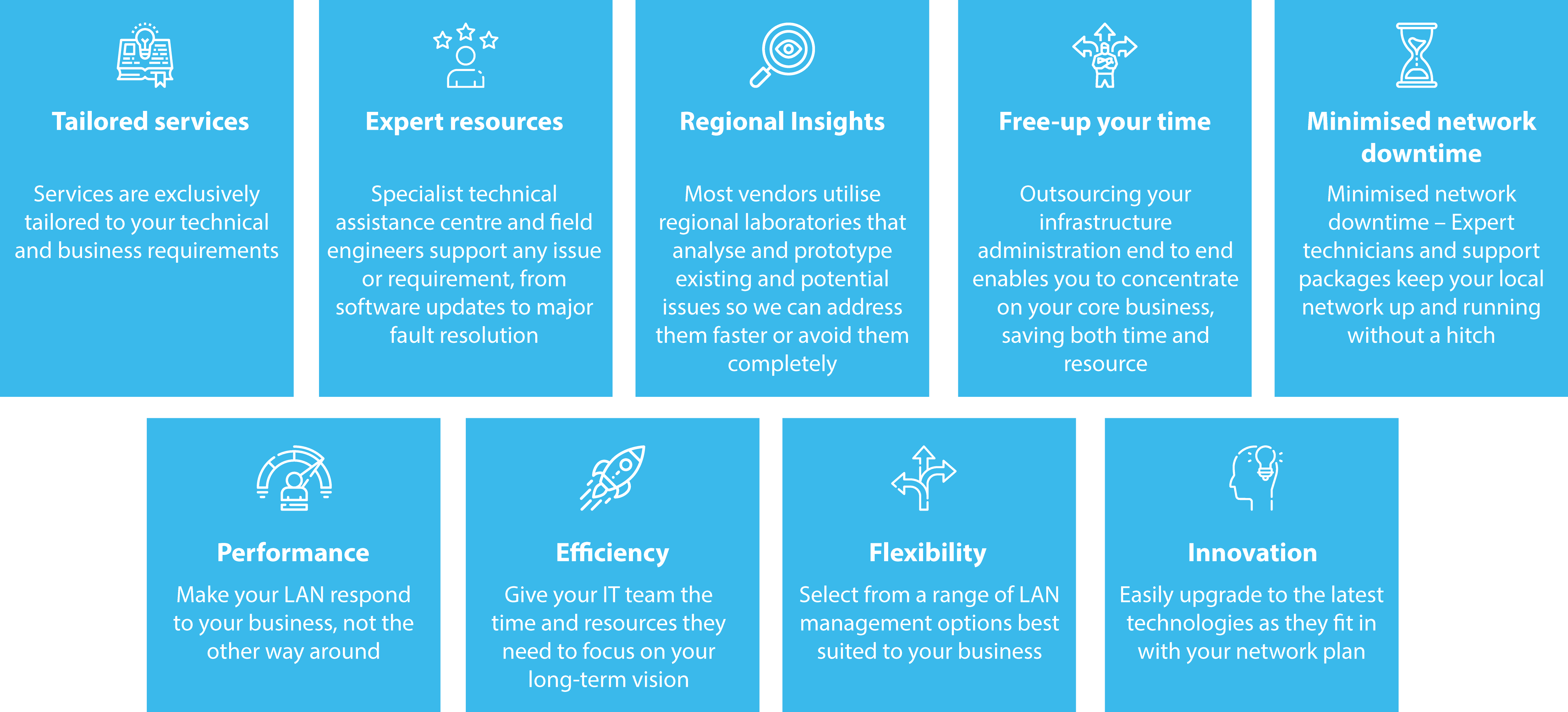 IMPROVE YOUR DIGITAL LAN-SCAPE WITH CENTERPRISE
With Managed LAN, you choose the amount of support you need, you can tailor it to suit your unique company outlook! Should your business expand, we can help you add new sites quickly and easily, across town or across the globe. And we'll keep an eye on your network so it's up and running when you need it. Contact us now for more information.